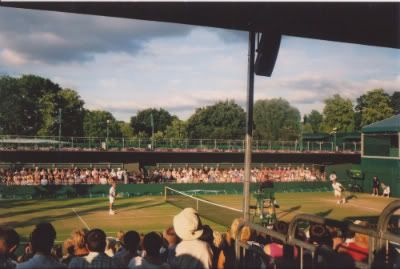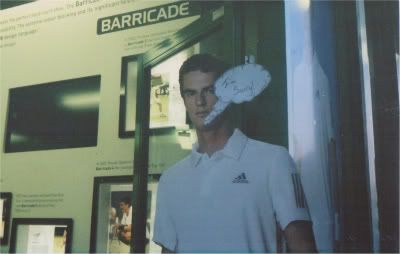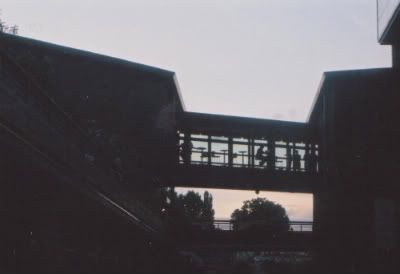 A couple of weeks ago we took our maiden voyage to Wimbledon to watch the tennis. It was a last minute decision, at 4:30 we were at home watching Nadal and Murray on the BBC and by 5:00 we were watching them atop the hill. On this second Friday of the tournament, blissfully there were no queues (so there, you queue nay-sayers that said we wouldn't get in!) It's huge inside and oddly exciting. We unwittingly bought a discounted court one ticket that wasn't used and spent most of our time either on the hill or at Court 12 were we were fortunate enough to turn up just in time to see Bahrami and Le Conte (entirely unplanned, we only passed by to see Pat Cash, who we missed anyway.)
With all their spins, role playing and little tricks they are true crowd pleasers. Bahrami carrying six tennis balls in one hand was all it took to win over every kid in the court, who filed into their seats not knowing who these old guys were but by the end were audibly begging parents to stay behind a little longer for autographs.
Such a fun evening was had and like Murray, who predictably lost his semi final match, we started to plot our next Wimbledon escapade before we'd even left the grounds.
CE